Windsor Leisure Centre Facilities
Gym
With modern equipment and enthusiastic, trained staff to support you, Windsor Leisure Centre is a great place to get fit and enjoy your exercise.
A modern, spacious workout environment, the gym at Windsor boasts the some of the best views across the River Thames.
Boasting an impressive range of cardio vascular, resistance and functional kit, the gym has everything you need to achieve your goals.
Our friendly instructors and personal trainers are on hand to help you every step of the way. 
You can pay every time you attend, or sign up for a membership and gain exclusive benefits including an induction with a qualified fitness instructor and unlimited access to Swimming*, Health Suite* and Fitness classes*.

We want you to get the very best out of your membership and that's why we offer a personalised plan to help you reach your health and fitness goals. This includes 6-week reviews.
Classes
If you're coming alone or with friends, our group fitness studio is the perfect place for a fitness class.
Our programme includes classes such as circuits, body combat, pilates and Zumba (to name but a few) and we are sure that you will find a class to suit your fitness goals.
Our friendly and welcoming instructors are there to make sure you get the most out of your workout and have as much fun as possible in doing so.
We can guarantee you'll work hard in our sessions and you'll feel great afterwards.
Don't forget, when you sign up to become a member; all fitness classes are included as well as use of the gym and health suite*.
*at participating leisure centres 
Fitness Pool
There is something for everyone in our impressive swimming pool.
Whether it's our accredited swimming lessons or just a fun swim there are activities for all.
It's possible for us to split the pool into 2; raising the floor of the smaller part making it ideal for early learners.
We offer a swim membership for just £27 per month for those who want to use the pool regularly and also offer regular casual sessions for any pay as you go customers.
With such a fantastic array of offers, sessions and equipment we're sure you won't be disappointed.
Leisure Pool
TIME FOR THE WAVES... Alongside the crashing waves, ride the family slide , the dual rider slide, or take on the wild rapids, then dodge the water cannons. The interactive water features in the leisure pool are the perfect place for a fun family swim.
Please note, our lockers require a padlock which customers are welcome to bring their own in to the centre to use on our lockers.
Padlocks are available for purchase from reception for £4.
All weather Pitch
Perfect for outdoor sports such as football and hockey, our all-weather pitches can provide the ideal location for training, games, and fun sessions.
Our pitches are used for activities organised by us and can also be hired by you, to be used for social 5-a-side matches and weekly league football training (to name a few). Contact the centre to discover how you can get the most out of our all-weather pitches.
Sports hall
The high ceiling, 8 court, double sports hall at Windsor is marked up for basketball, badminton, football but the possibilities are endless. This large versatile indoor space is perfect for a one off recreational game of badminton with friends or to be booked for a live show, sporting competition or exhibition. 
ENQUIRE NOW for your activity, sport or proposed event. 
For block bookings please email bookings@leisurefocus.org.uk.
The Avenue Cafe
Providing light snacks and refreshments for all of our guests, The Avenue is the perfect stop in our leisure centre.
We offer teas and coffees not to mention delicious light bites, perfect for lunch time, including; salads, omelettes, jacket potatoes, paninis as well as freshly prepared daily specials. We are sure you'll find something you'll love on our menu.
Cycling Studio
Having gained enormous momentum in recent years, cycling is the fitness activity sweeping through the UK. In our leisure centre we have a specialist group cycling studio available to you for high quality cycle classes. Our highly qualified instructors are on hand to help you reach your potential and have a great time exercising. We guarantee you will get a fantastic workout in our group cycling classes.
Health Suite
Revitalise yourself in one of our spa areas. We have relaxing spa areas available; unlimited and free to expressions fitness members. Whether you're looking to chill out after a tough gym session, or simply looking to unwind after a hard day's work, choose from our sauna, steam and spa (or all three) to soothe aching muscles and relax. You will leave our spa facilities feeling invigorated and healthy.
Escape Room 
If you've ever fancied yourself as a bit of a Sherlock Holmes, and love solving mysteries and spotting clues when you watch television or films, then imagine you are doing this for real.
You and your team will be shut in a room for 60 minutes. Inside the room will be puzzles to solve and clues to find, so you'll need to bring your brain with you and keep your eyes peeled at all times.  It will be the quickest 60 minutes of your life.
https://www.escapein60windsor.com/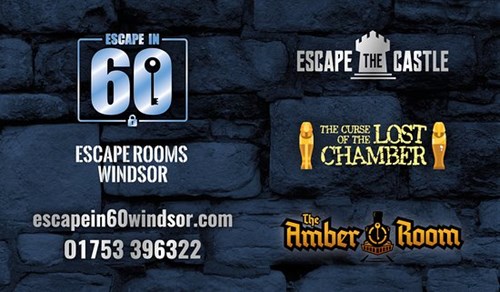 Riverside Day Nursery 
We are a super-friendly, independent day nursery set in the heart of Windsor. Our nursery provides high quality, reliable childcare for babies from three-months-old to children up to the age of five, 51 weeks a year.
We understand that finding the right nursery for your child is a tough decision and one that must feel right for you, as much as for your little one. The Riverside Day Nursery provides a safe and nurturing environment for every child in our care. Our fully qualified nursery team – some of us parents ourselves – are committed to ensuring your child is happy, having fun and stimulated, whilst encouraging a love of learning to gently prepare them for their move into full-time education.
https://www.theriversidedaynursery.co.uk/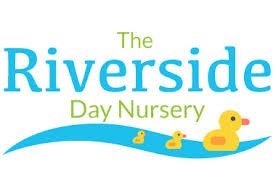 Personal Trainers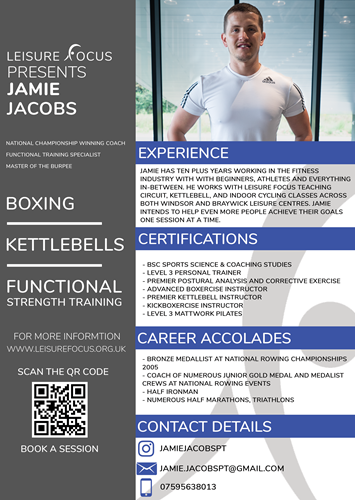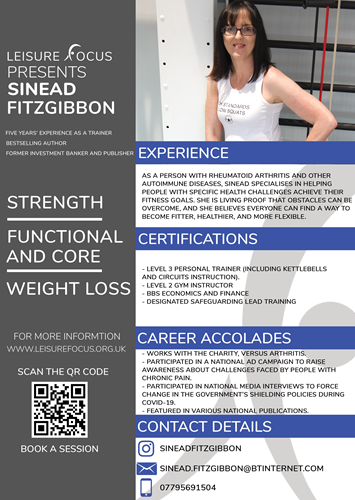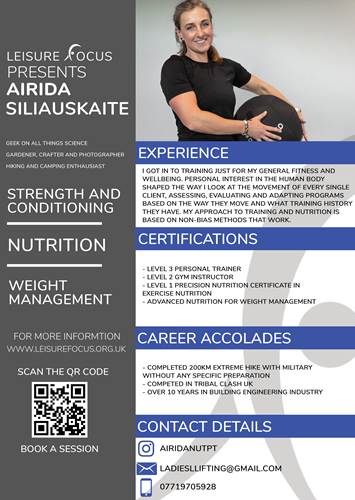 Sharron Moffatt
Personal Trainer /MHFA Mental Health First Aid Trainer. 
I exercise for my Mental Health 
•MHFA Mental Health First Aid Instructor  
•ACSM approved Health and Fitness professional