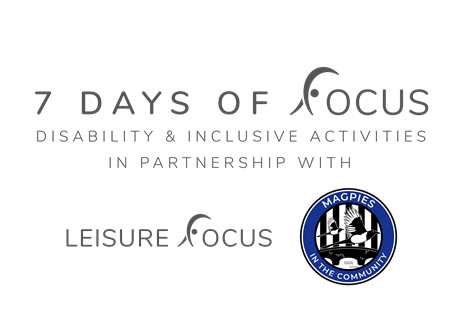 Leisure Focus Trust and Maidenhead United FC Charitable Trust are inviting you to be involved with our Disability & Inclusive Activities Promotional Week which is scheduled to run on Saturday 18 June - Friday 24 June 2022.  
The promotional week is aimed at showcasing and promoting sessions that are targeted at adults and children living with disabilities in Windsor and Maidenhead.  This is done by collating a leaflet which will be available on the Leisure Focus website and available throughout the Windsor and Maidenhead Area.  
As part of the week, we hope to be able to fill the leaflet with a variety of disability & inclusive sessions that are taking place in and around our community and give individuals with disabilities the opportunity to have a go at something new.  We hope that the leaflet will also support clubs to raise the profile of their sessions in the local community as well as an opportunity to recruit volunteers.
If you currently run any disability & inclusive sessions and would like these to be included, or are thinking about starting a new session, we would love to have you involved.  All sports providers will also have the opportunity to opt in to having a link to their club website or email added to the Leisure Focus website under their new disability tab, which is coming soon.
As part of the promotional week any sessions advertised must be FREE during the promotional week for new participants and you can advertise as many disability sessions as you like as part of the week.
If you would like to promote any of your sessions as part of the promotional week, please complete the online application form by clicking on the link below by Monday 9 May 2022 the link will redirect you to a Google Form.
As part of the promotion, we are running a one day 'Showcase Event' on Saturday 18 June 2022 across the Leisure Focus sites.  If you would like to be involved on the day and run a taster session as part of the showcase event, please tick the box on the application form and you will be contacted with further information. 


In the meantime, if you have any questions, please do not hesitate to contact Jatinder Singh Rakhra (Sports Inclusion and Participation Manager) jatinder.rakhra@leisurefocus.org.uk