Bookings and Cancellations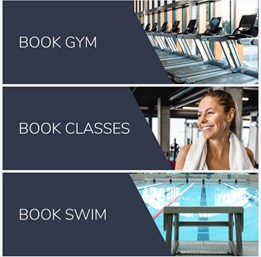 Bookings
Bookings can be made from 6.00am on the set number of days before a session depending on a members membership type (see below). 
6.00am is set to be in line with the opening times of our larger leisure centres. Therefore someone walking in at 6.00am would have the same opportunity to book over the desk as someone online. Bookings can be made up to the start of the session. 
Bookings can be made 
7 Days in advance for members 
5 Days in advance for RBWM residents 
3 Days in advance for non residents 
Cancellation Policy 
All members can cancel up to 2 hours before a class. Any cancellation or non attendance after that would be a classed as a no show. 
As of the 1st June 2022 there will be a £4 charge for those non attended.
Sign in 
You MUST sign in to the class with the either the class check in tablets located close to the studio, or if your centre doesn't have this, please sign in at reception otherwise you will be shown as non attended.
Waiting List 
We currently do not operate a waiting list, if a space becomes available it will be offered out on our app/website on a first come first serve basis. 
Download the Leisure Focus App
We are pleased to announce that our Leisure Focus  app is available for download. 
Your sports facility in your pocket. Make bookings on the go, check schedules, get news and push notifications, get all the latest offers and more...
Login details are the email that you registered with us.
To reset your password for the app, visit our website at 
You will then receive an email to reset your password to be able to log in and make bookings. 
If you do not have your registered email address or have any problems, please email us at
enquiries@leisurefocus.org.uk
and one of the 'app stars' will help you get set up.
Simply search 'Leisure Focus' in the App Store or Google Play and download it today.